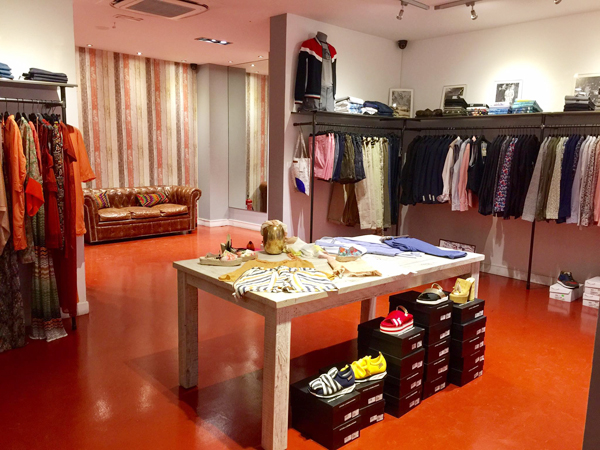 Almamater
Almamater es una Tienda Multimarca de c/ Argensola  de Madrid donde el estilo y la moda son los protagonistas. Los inicios de esta bonita boutique arranca en el  2002 que es cuando se creó su primera tienda en León como un espacio para mujer pero con guiños al caballero y con una selección de marcas que compartían diseño exclusivo, calidad, y tendencias anticipadas. Asesoran a cada cliente  de forma personalizada en los acontecimientos o momentos especiales y se olvidan de los estilos que vienen marcados. Dispone sobre todo de marcas nacionales sin olvidar las internacionales.
AlmaMater or Almapater is a multi-brand shop located in c/Argensola in Madrid where style and fashion are the protagonists. The beginnings of this beautiful boutique started in 2002 when it was born its first store in Leon, as a space for woman but with nods to men and a selection of brands that shared an unique design, quality, and anticipated trends. They advise each client personalized in events or special moments and forget the styles that are marked. It has above all national brands without forgetting the international.
Encontramos una cuidada selección de complementos y calzado para conseguir looks especiales y diferentes.
Sus clientes entienden de moda, le gusta, y buscan algo único y especial.
CONTACTO
Almamater

C/Argensola nº 16 local
28004 Madrid
Tel: 915 157 397