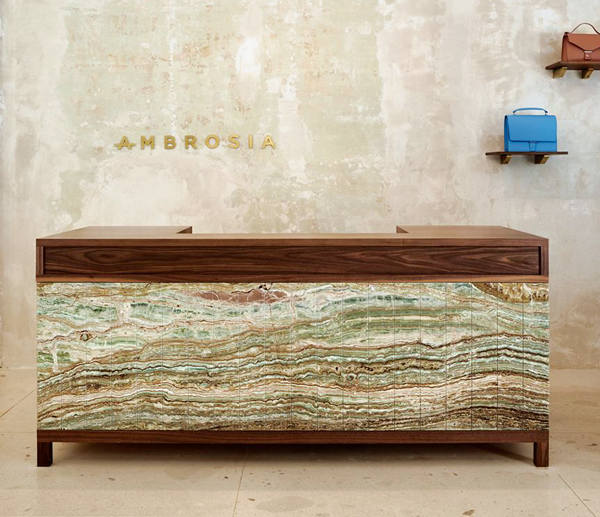 Ambrosia es una nueva tienda multimarca que ha abierto sus puertas en Claudio Coello, 21 que ofrece una cuidada selección de las mejores y más prestigiosas marcas de moda de lujo para un público femenino sofisticado y elegante. Presenta una cuidada selección de firmas internacionales entre ellas Balossa, Pas de Calais, Courrèges, Bazar Deluxe, Calcaterra, Carven, Comme des Garçons, Slow Wear, Sonia Rykiel, 3×1, Crucciani, Elisabeth & James, Giamba, Herno, Hogan, Rebel, Jil Sander, Joseph, Kenzo, MSGM, Nina Ricci…
Ambrosia is a new multi-brand that has recently opened its doors in Claudio Coello 21 street, offering a careful selection of the best and most prestigious brands of luxury fashion for a sophisticated and elegant female audience..
Daniel Yusty, CEO del Grupo Yusty, al que pertenece la tienda, informa que era  proyecto que querían desarollar desde hace mucho tiempo y nace justo en el momento adecuado, unos tiempos en que la mujer busca diferenciarse.
La decoración es de estilo minimalista.
CONTACTO
Ambrosia
c/ Claudio Coello 21