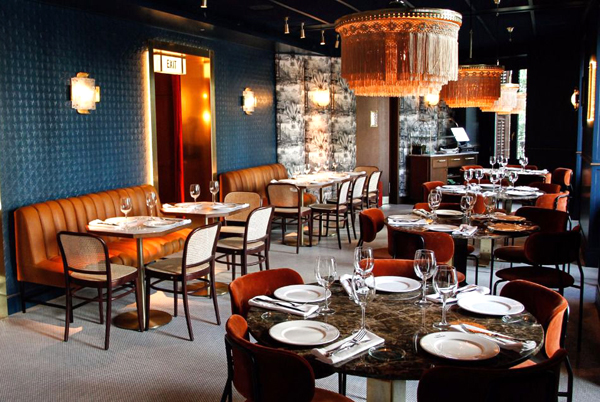 Con 130 años de vida, el Café Comercial es un antiguo Café Literario y uno de los bares más típicos de Madrid situado en c/ Glorieta de Bilbao. Antes de su remodelación en 2015, la gente iba a tomar chocolate con churros y siempre había gente tranquila leyendo o de tertulia Por aqui pasaban Machado y más tarde Camilo José Cela…pero el Café fue actualizado por  Madrid in Love Studio, que han sido los artífices de otros locales que nos encantan como el Dry Martina, Random, Babella. La Taberna Los Gallos…
Ahora también podemos ir a comer platos típicos de la cocina madrileña como los callos, morros, garbanzos…Nos encantó la ensaladilla, No dejes de probarla.
El Café Comercial es un local que no debemos de dejar de visitar en la ciudad.
Commercial Cafe with its 130 years "on their backs" is one of the oldest bars in Madrid's Chamberi area. Before its remodeling in 2015, people went to drink chocolate with churros and there was always quiet people and also a little older than the people who came today. Here they spent Machado and later Camilo José Cela… This coffee was updated by Madrid in Love Studio, that also dealt with El Imparcial, La Duquesita… Now we can also go to eat typical Madrid dishes like tripe, morros, chickpeas… We loved the salad, be sure to try it, even in a bar. Commercial Cafe is a place that we should not fail to visit in the city.
CONTACTO
Café Comercial
c/ Glorieta de Bilbao 7
Horario:
Lunes – Viernes de 07.00h a 02,00h
Sabados de 08.00h – 02.00h
Domingos de 08.30h- 02.00h