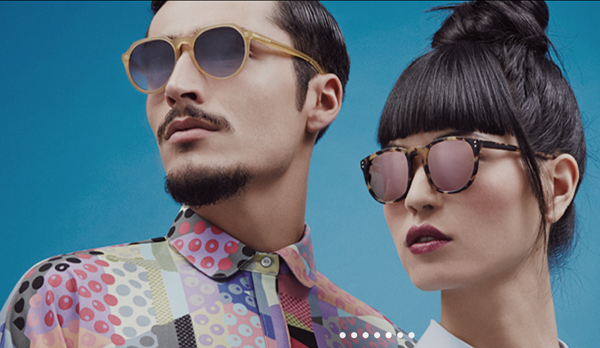 Camino Store
Camino Store es una tienda de calzado muy especial y con estilo situada en c/ El Prado de Madrid ( frente al Congreso de los Diputados ). Es una marca que crea productos  made in Spain:  Calzado, camisetas, mochilas… y que apuesta por la técnica tradicional, es decir, por lo Artesanal, para crear piezas fabricadas 100% a mano en nuestro país, cuidando el detalle. En el 2011 abre sus puertas si primera tienda en el corazón de El Born, Barcelona. Desde entonces han conocido nuevos creadores y personas de todos los lugares del mundo que comparten esta forma de vida, dándoles la oportunidad de crecer. Actualmete cuentan con 4 tiendas Camino en  Madrid y en Barcelona.
Camino Store is a very special footwear and stylish store located in Calle El Prado in Madrid (in front of the Congress of Deputies). It is a brand that creates products made in Spain: footwear, t-shirts, backpacks…, relying on the traditional technique, craftsmanship, to create pieces made 100% by hand in our country, taking care of the detail. In 2011 opens its doors if first store in the heart of El Born, Barcelona. Since then have met new creators and everywhere in the world who share this way of life, giving them the opportunity to grow. Currently have 4 stores in Madrid and Barcelona road.
LLegó a Madrid para mostrarnos marcas como Maians Iron & Resin y Thinking Mu. Diseños con un estilo cosmopolita, natural y sostenible. No hay que tardar mucho en pensarlo porque se trata de ediciones de calzado limitadas porque Camino es para todos aquellos que buscan una pieza única, creada localmente, fabricada por auténticos artesanos de forma sostenible y, sobre todo, con una gran historia detrás.
La mayoría de sus marcas están creadas en  Barcelona y están pensadas en  personas que comparten, no solo nuestro espíritu de cambio, si no también nuestras raíces 100% Mediterráneas. Los espacios que podemos apreciar en las tiendas están diseñados por Alfonso de la Fuente, fundador de Pichiglas Studio.
CONTACTO
Camino
c/ El Prado 16