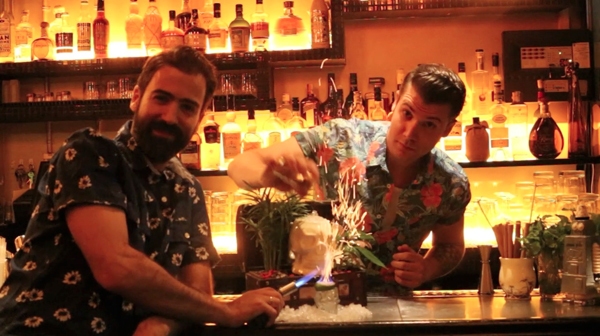 Castelo es una Sala de Conciertos fundamental en la noche de Madrid. Disfrutarás de sus conciertos y de un ambiente castizo. El local es conocido por sus estupendos combinados, como el Bloody Costello (vodka macerado con tomillo, zumo de tomate especial, pimentón de La Vera y pedro ximénez) y otras mezclas tropicales menos conocidos pero con gran acogida, como el Fog Cutter compuesto por ron blanco, ginebra, coñac, orgeat -sirope de almendras-, zumo de naranja y de limón o el Holualoa a base de vodka, Grand Marnier, zumo de lima, orgeat y sirope.
Costello is a central Concert Hall at night in Madrid. You will enjoy a good concert and a traditional atmosphere. The local is known by their super combined, as the Bloody Costello (vodka marinated with thyme, paprika from La Vera and pedro ximenez, special tomato juice) and other tropical mixtures, almost knownless but with a great success, as the Fog Cutter composed of white rum, Geneva, cognac, signature – almond syrup-, Orange and lemon juice, or the Holualoa-based vodka , Grand Marnier, juice of lime, signature and syrup.
CONTACTO
Costello
c/ Caballero de Gracia, 10
Tel: 915 221 815
Horario: de 14 a 2.30 h. (viernes y sábados, hasta las 3.30 h)
Cerrado domingos y lunes
Plaza del General Maroto, 4
Tel: 914 737 205
Horario: De 10 a 2.30 h.
No cierra
Cócteles desde 9 euros.