La Contraseña  es un original  Bar –  Restaurante  del barrio de Chamberi de Madrid donde puedes comer, cenar, picotear o tomar copas donde siempre encontramos buen ambiente. El local de moda está dividido  en diferentes zonas: barra, salón con apariencia parisina y comedor muy agradable. También disfrutarás de numerosas Tapas de Autor.
La contraseña is an original Bar – Restaurant in the neighborhood of Chamberí in Madrid where you can eat, dinner, nibble or drinks where we always find good atmosphere. The local is divided into different areas: bar, lounge with Parisian appearance and very nice dining room. You will also enjoy numerous covers of author.
En la parte alta del local sus responsables han dispuesto mesas altas para disfrutar  de su carta de cócteles y gin-tonics.
El precio medio del restarante ronda los 35,00 €.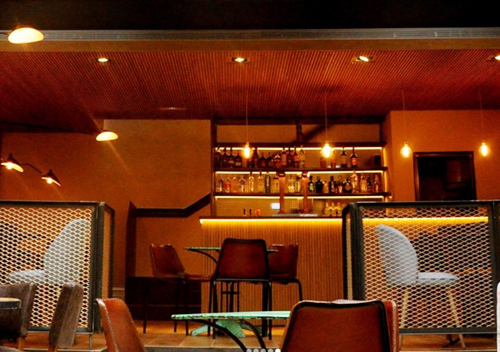 CONTACTO
La Contraseña
c/ de Ponzano, 6.
Tel: 911 72 63 78