La Senda de Xiquena es un Bar-Restaurante que procura acercar la alta cocina a todo los públicos sirviendo tapas de autor a precios asequibles. Los platos y tapas siempre bien presentados. Disfrutamos de buen ambiente a precios asequibles en un local bonito. La tortilla de callos es espectacular.
La Senda de Xiquena is a bar-restaurant which seeks to bring haute cuisine to all public serving tapas author at affordable prices. The dishes and tapas always well presented. We enjoyed good atmosphere at affordable prices in a beautiful location. Calluses omelette is spectacular.
En La Senda de Xiquena disponen de varios espacios para adaptarnos a la experiencia que estás buscando. Es un lugar acogedor donde se puede disfrutar de la gastronomía en buena compañía.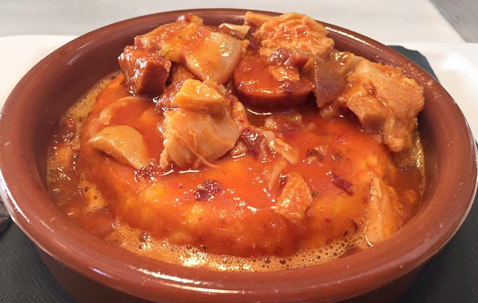 CONTACTO
La Senda de Xiquena
c/ Xiquena 2
28004 Madrid
Tel: 915 237 718