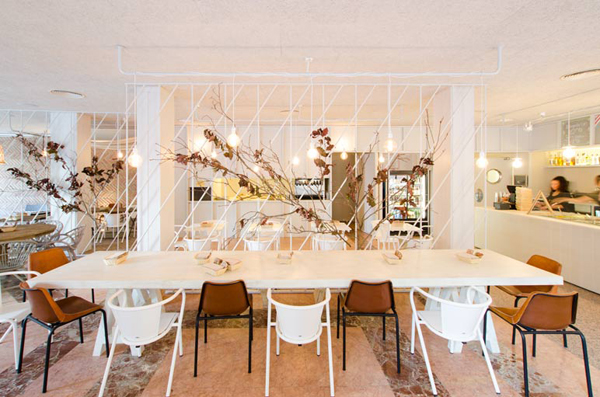 Tras el éxito de su local en Guzmán el Bueno, el restaurante Tierra Burrito abre en c/Sagasta. El plato estrella en la carta son los burritos, como no podía ser de otra manera, que conquistan todos los paladares con su tradicional combinación mexicana de carne y frijoles envueltos en tortilla de trigo o maíz. Si lo prefieres puedes pedirlos sin la tortilla que los envuelve: los mismos ingredientes que elegirías para tus tacos o burrito pero servidos en plato.
Following the success of its premises in Guzmán el Bueno, Tierra Burrito restaurant opens in c/Sagasta. The dish in the letter are the burritos, as it could not be otherwise, that conquers all palates with its traditional Mexican combination of meat and beans wrapped in corn or wheat tortilla. If you prefer you can order them without the tortilla that envelops them: the same ingredients you choose for your Taco or burrito but served on plate.
Pollo, carne mechada, steak y barbacoa entre los tipos de carne a elegir para rellenar las tortillas. Frijoles, jalapeños, crema de chipotle, pico de gallo y sour cream entre sus complementos, además de maíz, pimientos, lechuga, etc., y diferentes salsas verde, chili, tierra y 666; que se disponen a lo largo del mostrador para configurar tu plato a medida. No hay límites ni en cuanto a número ni en cantidad siempre que entren en la tortilla. Igual que con los refrescos que pueden rellenarse tantas veces como se desee.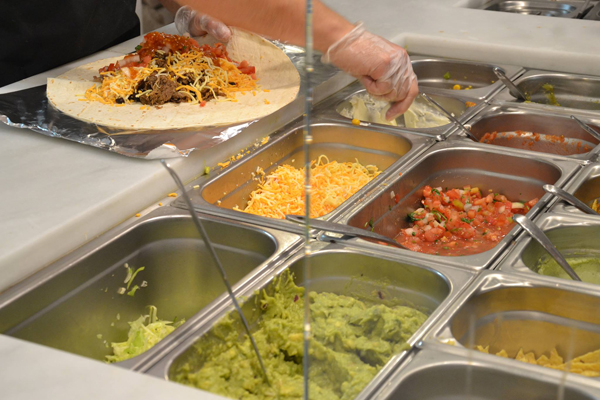 En su carta encontrarás también sugerentes aperitivos tex-mex; nachos, guacamole casero y mucha margarita, también preparada en el mismo local con zumo de lima natural y pensada para compartir en grupo. Y no dejes de probar sus copas, a un precio muy competitivo.
Tierra Burrito apuesta por la calidad de la materia prima. No hay nada que esté en el bar más de dos días porque ni siquiera tienen congelador. Destaca además su cuidado interiorismo, como su apuesta por las cervezas de calidad y de numerosas procedencias: Anchor Steam, Flying Dog, Delirium Tremens, Coopers, Boont Amber Ale, Sol, Coopers o Weinhenstephaner… Cada día, una marca en promoción y los los lunes disfruta de su 2×1.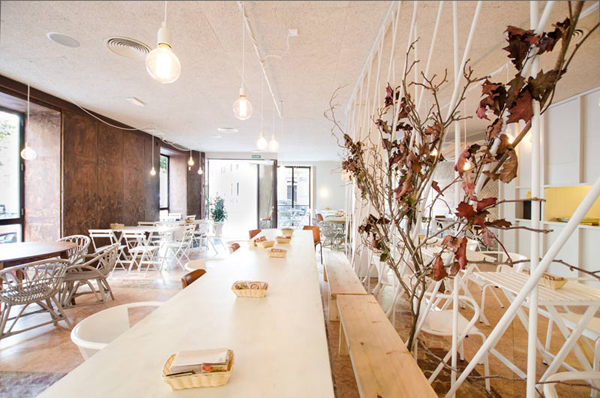 Contacto
Tierra Burrito