Ultramarinos Quintín es un original bar y restaurante del barrio de Salamanca en el que podemos disfrutar de una excelente cocina tradicional en un ambiente muy exclusivo y relajado. En el interior de este negocio mantiene su histórica tienda de ultramarinos, donde se pueden comprar desde los mejores tomates hasta las más sabrosas alcachofas o una cuidada selección de quesos y pan del día. Hoy en día es un referente de una de las zonas más exclusivas de Madrid.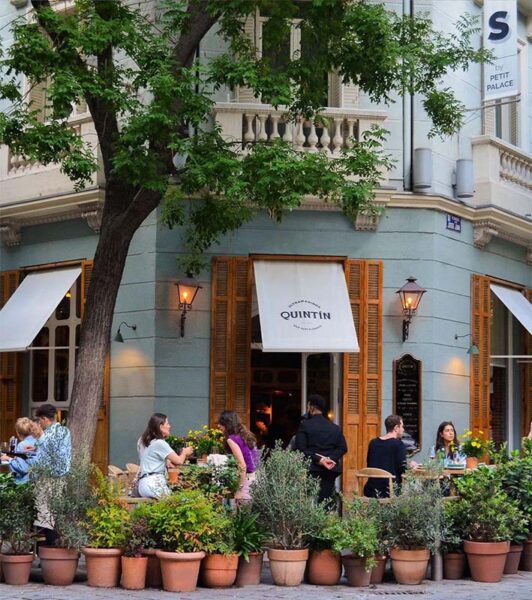 Presentan una carta de cocina asturiana de mercado muy sugerente. Como entrantes son recomendables las croquetas de bacalao negro, la burrata con tomate seco, los rollitos de alcachofa y el arroz frito. Como platos principales el ceviche, el tartar de atún, la lasagna de puerros y alcachofas, la pizza de pitu caleya, la pasta con albóndigas de toro, la hamburguesa de cupín o la fabada asturiana.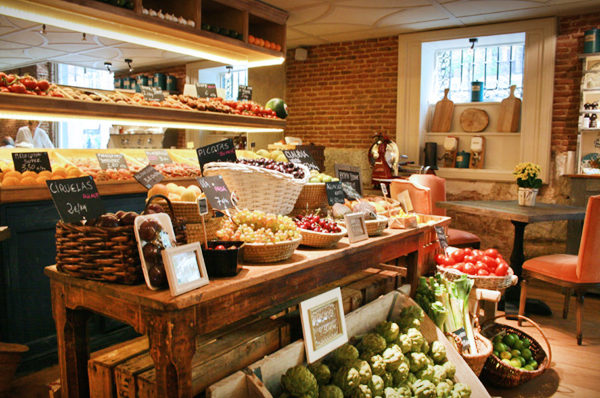 El restaurante se divide en dos plantas y tiene una decoración exquisita. En las mesas altas que se encuentran cerca de la barra podremos picar algo rápido o de manera más informal, mientras que las mesas del comedor dan a unos enormes ventanales a la calle Jorge Juan. La decoración es una mezcla de madera y ladrillo. En la planta de arriba disponen de un reservado con techo bajo y con vistas a la barra.
Ultramarinos Quintin is an original bar and restaurant in the District of Salamanca, where you can enjoy excellent traditional cuisine in a very chic and relaxed atmosphere. It is a very new concept, since it is a restaurant inside a grocery store where you can buy the best tomatoes, tasty artichokes or a selection of cheeses and bread of the day.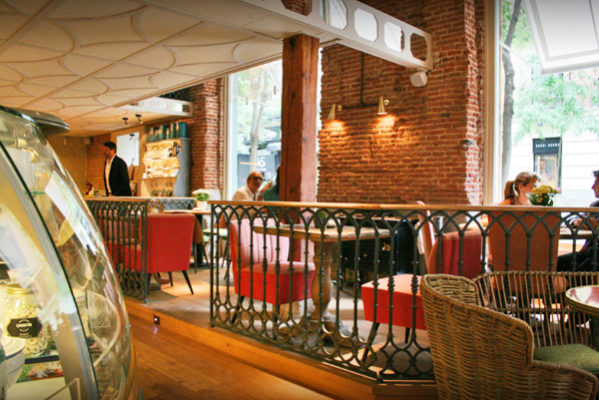 Contacto
Restaurante Ultramarinos Quintín
Jorge Juan 17, 28001 Madrid
Tel: 917 864 624
Página Web