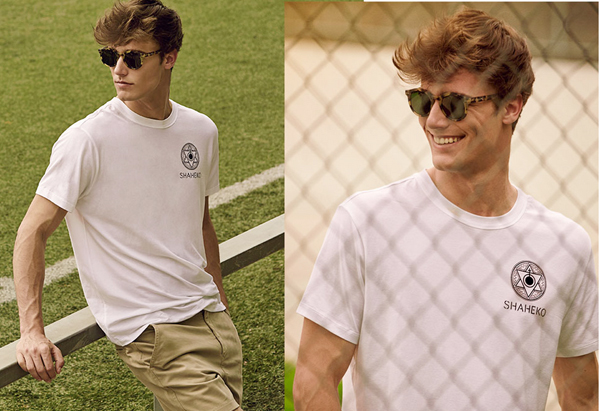 Shaheko
Shaheko es una firma de estética japonesa que ha elegido Madrid para establecer su establecimiento físico. Su objetivo es Vestir al hombre del siglo XXI y con una especial sensibilidad por la estética, que busca una diferenciación de la moda masiva que puede encontrar en las grandes cadenas de distribución. Acerca al hombre moderno una colección de prendas básicas con el fin de convertirlas en imprescindibles de su armario.
Shaheko is a brand of Japanese aesthetics that has chosen Madrid to establish its physical settlement. Its goal is to dress the man of the 21st century with a special sensitivity for aesthetics, looking for a differentiation of the massive fashion that can be found in the large distribution chains. It approaches to the modern man a collection of basic garments in order to turn them into must haves for your closet.
Su símbolo, la grulla roja, representada en cada una de las prendas y artículos de Shaheko, transmite una pequeña parte del espíritu sagrado que representa el animal en el país nipón, como si cada artículo fuese único e inigualable en sí mismo.
El proyecto, liderado por jóvenes españoles, busca vestir al hombre moderno que quiere huir de los convencionalismos.
CONTACTO
Shaheko
c/Hortaleza, 17
28004 Madrid
Tel: 917 553 447
Web Shaheko